Pictured is DC/AFC Beaver's Straight Arrow, winner of American Brittany Club National Masked Man Award as a top winning gun dog in 2012 and 2013.
TRUE GRITS LONE SHADOW O'DEE aka BRETT

: Brett has classic dual dog good looks and movement! He has all day stamina and endless work ethic for birds living up to the many exceptional dogs in his pedigree. He is around 40 lbs, 20" tall, Medium to large boned, OFA Good, and has the classic O'Dee chiseled blocky head style. He is a "next level" performing gun dog in the field and my money is on him EVERY TIME! Brett is out of True Grits Cinnamon Sage O'Dee and Ruby XV. Brett is OFA Good.

TRUE GRITS LUCKY NED PEPPER aka "Ned"

:

Ned is our extreme athlete possessing speed and power in the field. He has an affectionate heart and the honor of being Tana's favorite! Ned weighs 38lbs, 20" Tall, Medium boned and OFA Good. Ned is out of True Grits Cinnamon Sage O'Dee who was second place in his American Brittany Club Western Field Futurity and out of Deseeker Lone River Revelie. His genetics combines the best of the O'Dee and Renegade Kansas Kidd genetic lines. OFA Good.

TRUE GRITS M C RUFF-SHOD WYATT O'DEE aka Wyatt

:

Wyatt is our drop dead gorgeous young stud who is not afraid to show some range in his hunting style. He has teddy bear sweetness to go along with his good looks and effortless way covering ground. Wyatt weighs 42lbs, 201/2" tall, Medium boned, Pennhip certified. Wyatt is out of "Brett"(True Grits Lone Shadow O'Dee) and M C Dr Jacs Amber Ale O'Dee. Pennhip Rated .3

M C TRUE GRITS RUFF-STOCK O'DEE aka Ruffee:

Ruffee is our young rising star and we were shooting roosters over him at 4 months of age. We think he will be similar in size to Wyatt as an adult. Ruffee is out of DC AFC M C Brett Jared O'Dee(27 year old frozen semen breeding!) and M C Dr Jacs Amber Ale O'Dee. Ruffee has an awesome PennHip rating of .30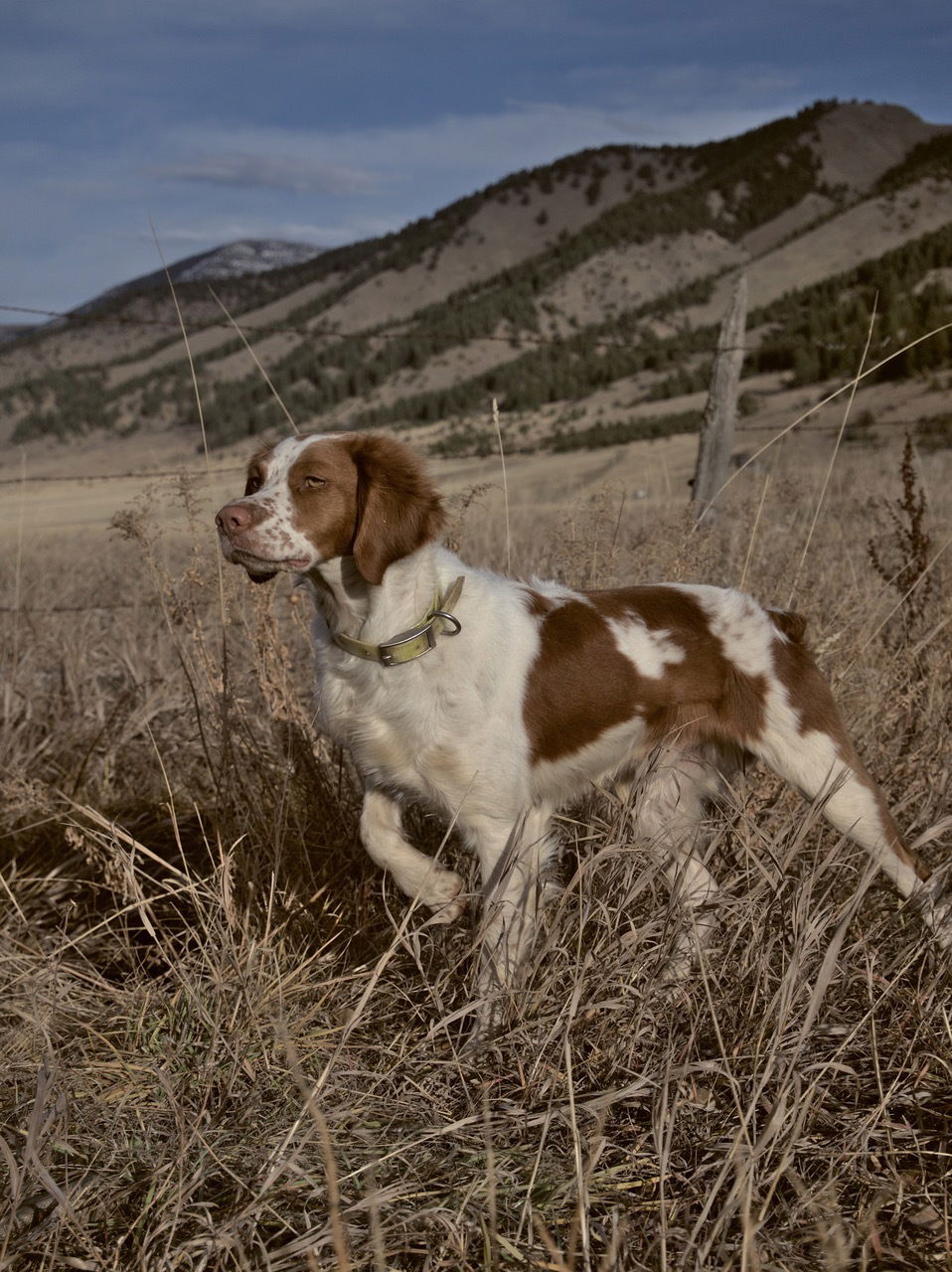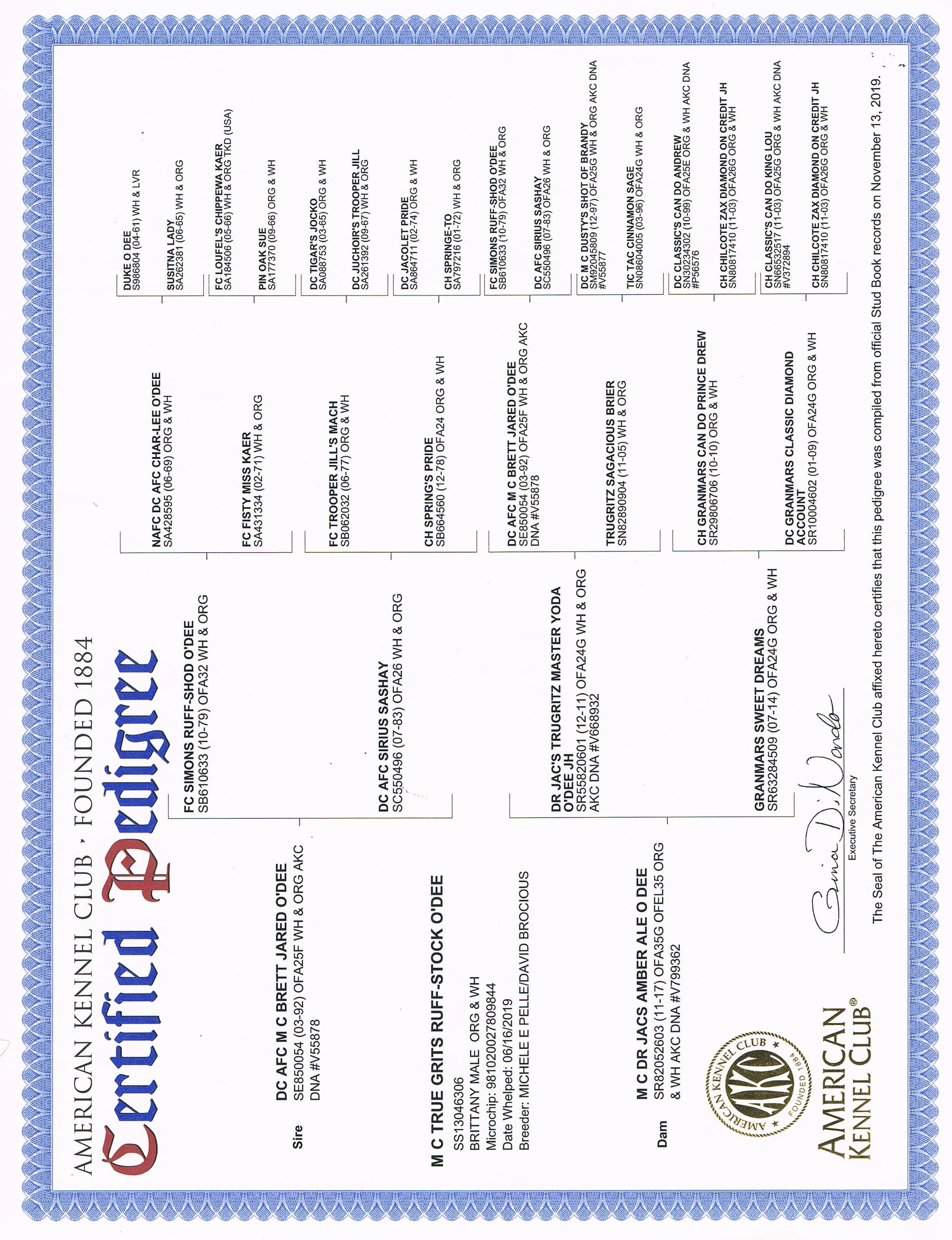 Straight Arrow Outlaw Rustler aka BUTCH has joined our line up of talented stud dogs. Butch is out of our Dustee and Sired by DC/AFC Arrow's Tequila Rustler.